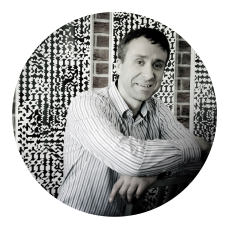 Jiří Grund
Dear Friends,
I am deeply honoured to be able to present to you a collection of exceptional rugs designed by renowned Cuban fashion designer Osmany Laffita. I am very pleased at how the collection turned out, and the result only illustrates my great impression from our cooperation. Collections usually are created with pain, with something always needing to be redone or technical problems needing to be solved. However, Osmany quickly understood our technical capabilities and market possibilities and designed a grand collection for various types of customers. This new collection has Osmany's unique handmade design, which pushes our product closer to being a work of art. I would also like to point out that we at Grund, together with Osmany Laffita, are fulfilling his well known motto "designed and crafted with love".
I would like to wish everyone a lot of beautiful moments with our products.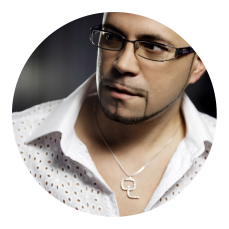 Osmany Laffita
The Osmany Laffita style of residential enhancements is based on the same principles as its couture line. Everyone who purchases Osmany Laffita brand goods expects them to be excellent due to their elegance and touch of Cuban spice, sunshine, luck, happiness from life and a bit more. Nonetheless, these products are created so that they not only last long thanks to their quality, but as well so that they please their owner's eyes and mind for as long as possible and so that they do not use their appeal too soon.In the winter of 2012, we joined forces with GRUND, a leading company on the European market involved in production of bathroom rugs. We would like to offer the vision of Osmany Laffita in the design of this practical bathroom enhancement. "In short, it's an excellent idea. Those who love me will enter the bathroom with my Osmany Laffita for GRUND bathroom rugs in the morning. Those who hate me can immediately step on and even jump on top of my name," Osmany says, laughing. "So with this new line, an addition to our products, I will make everyone happy," he adds. This series consists of 11 rugs, each of which has been designed in several colourful styles. "For part of this series, I got inspired by what I see around me every day and what makes me happy in life: nature. There are the sea and mussels from my native Havana, and there are also forests of my adopted country, the Czech Republic, and their leaves and the aroma of jasmine and rose blossoms. However, I even designed one rug as a Rubik's cube. You will easily recognise which one it is. I thought for a long time about what different people like in their bathrooms. For someone, it can be Baroque opulence, for someone else it can be nature, and for someone else it can be abstract design. In each case, it must be visually apparent in the final product that I made good use of my cooperation with GRUND."